We're Open for You
Victoria Liu Dental will be re-open for patients, in Alert Level 2 from 14 May 2020.
Keeping you safe at Alert level 2
We're adhering to strict hand hygiene measures, using anti-bacterial liquid before, during and after every treatment. 

We're ensuring that our team is in good health and requiring them to stay home if they are feeling unwell.

We're following additional COVID-19 protocols, including appropriate personal protective equipment (PPE) and strict decontamination processes. 

We're undertaking more frequent cleaning measures for our common areas using medical grade disinfectant.

We're implementing strict hand hygiene measures, using anti-bacterial liquid before, during and after every treatment.

We're providing hand sanitiser in our reception area for all visitors to use.

We're maintaining safe social distances (e.g., keeping patients at least 1 metre apart), including in our waiting rooms and reception areas.

We're screening all patients prior to booking and attending appointments.

We're maintaining a contact register for contact tracing
For patients with upcoming appointments
If you have an upcoming appointment with us please call us to discuss your appointment options if any of the following relates to you:
You have had a confirmed diagnosis of COVID-19

You are in quarantine

Either you, or anyone coming in contact with you, has had contact with someone with a confirmed diagnosis of COVID-19

You exhibit any acute respiratory infection symptoms, with at least one of the following – symptoms, with or without a fever: cough, sore throat, shortness of breath, coryza (head cold symptoms, e.g. runny nose, sneezing, post-nasal drip), anosmia (loss of sense of smell), and aquesia (loss of taste).
Our priority
Our priority continues to be the safety and wellbeing of our patients and staff, while supporting the Government in eradicating COVID-19 from New Zealand.
We are looking forward to seeing you safely back in the practice.
Warmly, The Team at Victoria Liu Dental 
---
New Locations: We have moved into more surgery spaces due to growth. Find us at:
Level 1, York Place Dental, 7 York Place,  and,  Level 3, Burns House, 10 George street.
We have now moved out of the Westpac Building.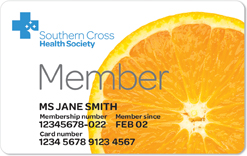 We accept Q Card                  Affiliated with Southern Cross
---
Skin Treatments
We also offer a wide range of skin treatments. Injectables, fillers, micro-needling and more.