Covid-19
*Updated 25/03/2020*
As part of New Zealand's COVID-19 response, Victoria Liu Dental is closed from 1pm, Wednesday, 25 March. This is in line with Dental Council and Ministry guidelines.
We will, however, be offering a telehealth service so if you need to contact your dentist, or require urgent dental advice please:
Email: admin@vldental.co.nz
Phone: 03 477 4440
Our remote office hours are between 11am-1pm weekdays.
For emergencies appointments, please call 03 479 8889.
Please take care, we wish you all peace of mind at this time.
Thank you, the team at Victoria Liu Dental.
---
New Locations: We have moved into more surgery spaces due to growth. Find us at:
Level 1, York Place Dental, 7 York Place,  and,  Level 3, Burns House, 10 George street.
We have now moved out of the Westpac Building.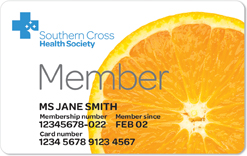 We accept Q Card                  Affiliated with Southern Cross
---
Skin Treatments
We also offer a wide range of skin treatments. Injectables, fillers, micro-needling and more.